Entertainment gist
Billionaire Otedola's Daughter, DJ Cuppy Causes Reactions With New Photos Of Herself Without Makeup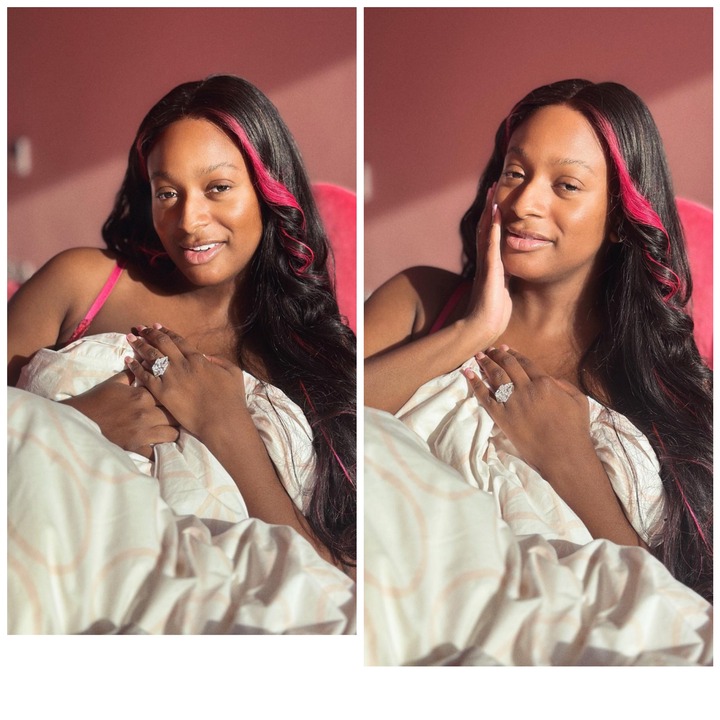 DJ Cuppy, a well-known Nigerian female disc jockey and the daughter of Femi Otedola, a business magnate, recently utilized an Instagram post to show off her natural beauty to her followers. She is someone who enjoys showcasing her attractiveness on social media, and when she appeared without any makeup on, she did the same. Many of her followers who viewed the post were unable to control their emotions as they posted their thoughts in various ways on her page.
She showed up at her new position sporting a stunning hairstyle that accentuated her beauty. She didn't use any cosmetics to create her natural face. She smiled and appeared happy as she wrapped a duvet around herself.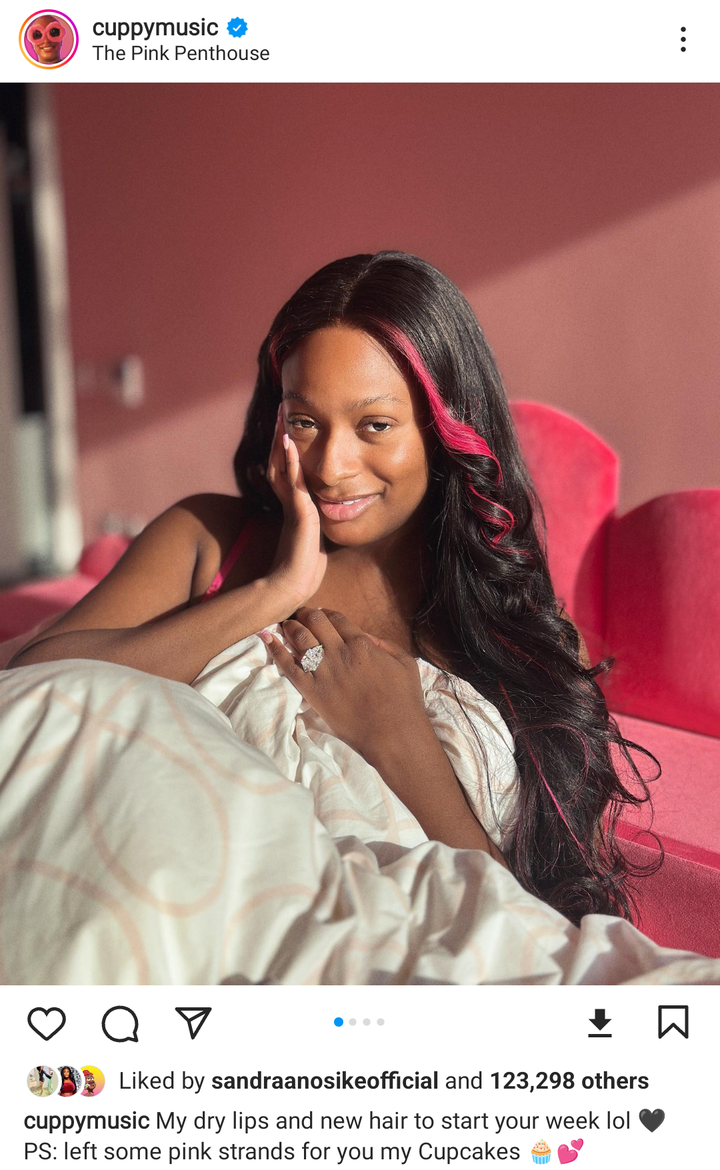 She captioned her post by saying, "My dry lips and new hair to start your week. "I left some pink strands for you, my cupcakes." This caption and her pictures attracted the attention of her fans, who reacted quickly to them.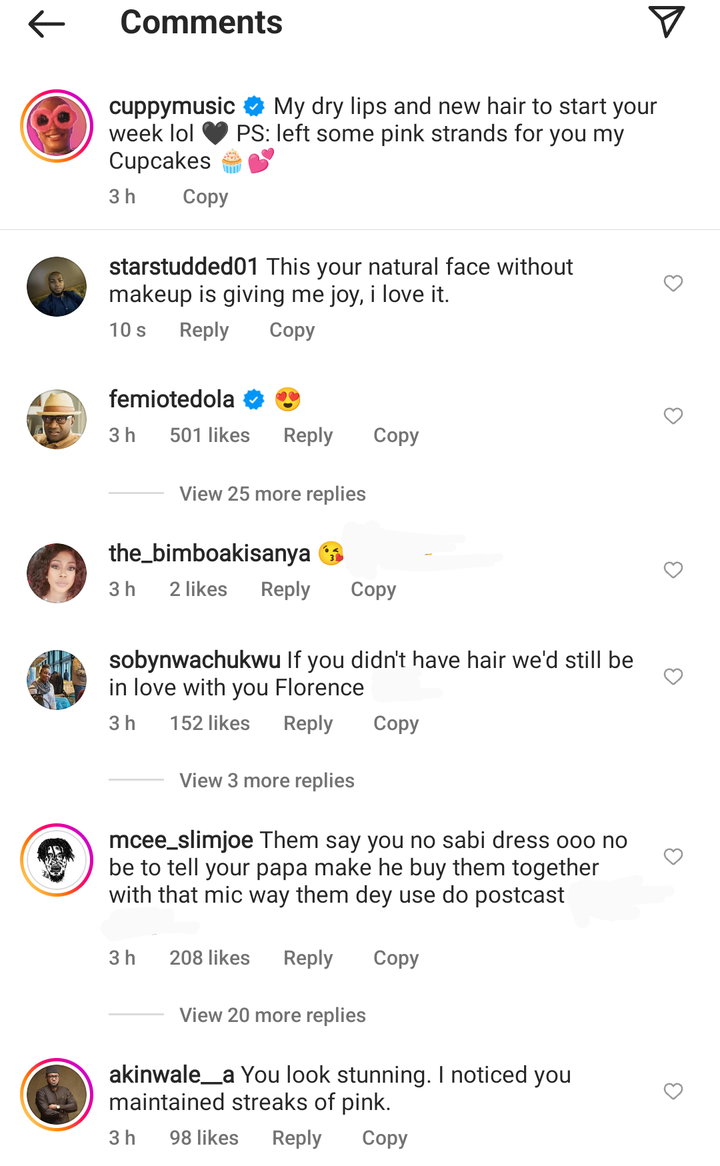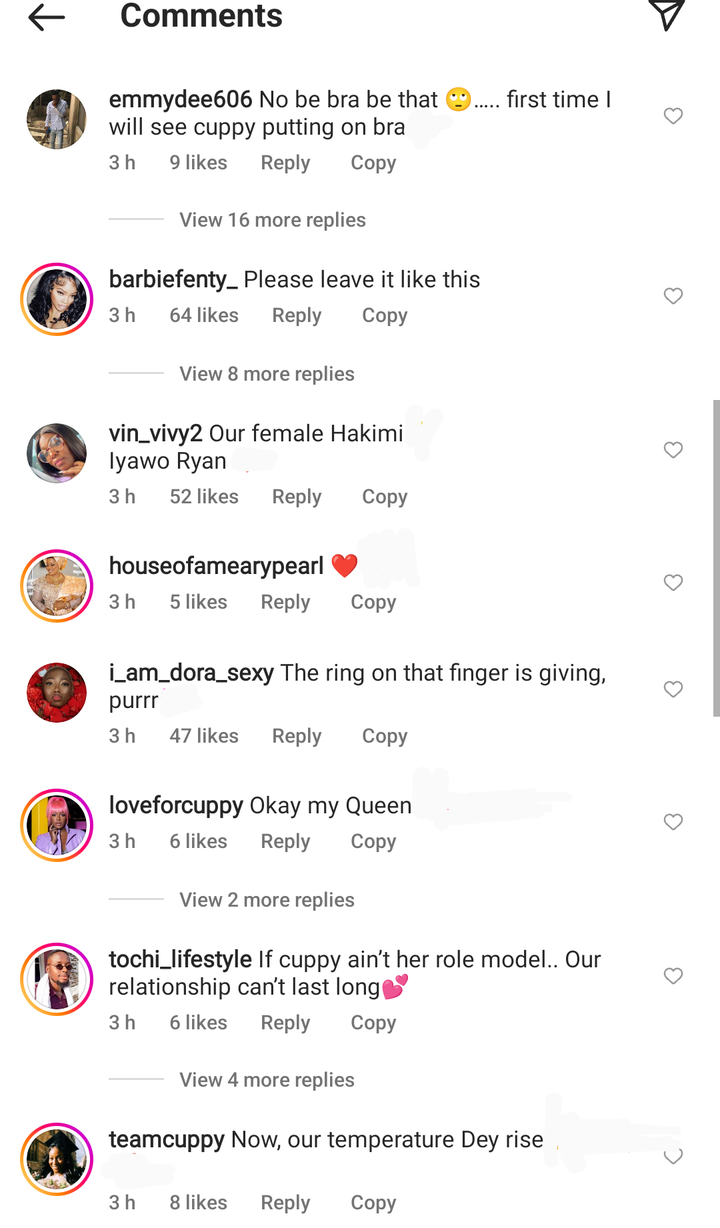 Some of the individuals who saw the image were impressed by her makeup-free face and had great reactions to it, while others had positive reactions because they liked her hairstyle.