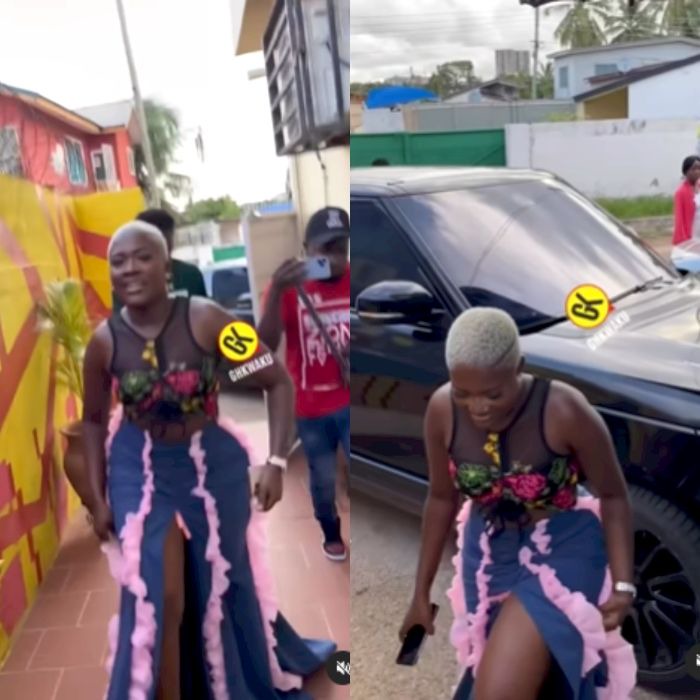 Actress Fella Makafui has been heavily trolled by fans after her dressing to a recent event was met with disapproval.
Fella had an event to attend and arrived at the venue in her Range Rover – an impressive entrance!
However, her dressing quickly turned fans of and they started mocking her and her stylist.
Reacting to Fella's funny look, netizens bashed her for constantly failing to look fashionable.
"You get down from a Range Rover looking like this?i honestly think Fella and Kwabota have the same stylist 😀😃," one netizen wrote.
Another said: "She dresses like her husband's songs🫣,"
Finally, one added: "The top is giving Togo vibes, doesn't match with the skirt,"
Watch Fella's dress that's stirring controversy below…